All Buginese language product types
---
Buginese is spoken on the island of Celebes, Indonesia. There are about 2½ million speakers, living mainly on the southwestern peninsula.

The Buginese alphabet is believed to have had its origin in Java. Like the other languages of Indonesia, Buginese is of the Malayo-Polynesian family.

Buginese is spoken/used in Indonesia

Language Family
Family: Malayo-Polynesian
Subgroup: Indonesian

Copyright © Kenneth Katzner, The Languages of the World, Published by Routledge.
---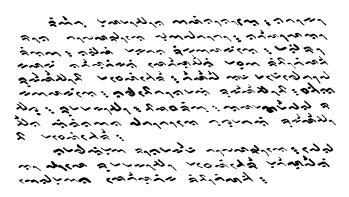 ---
When the sun is shining the Creator, holder of Man's destiny, asks the escort, "Why, oh people, have Rukkelengpoba and his family for three days and three nights left the top of the sky?" Before the escort can answer, Rukkelengpoba, Sangiang padju, Rumamakkompo, Balassariú, immediately appear. The Creator is not pleased when he sees Rukkelengpoba and his family. In an angry voice the Creator asks, "Where hast thou been, oh Rumamakkompo and thy family? For three nights already thou hast been absent from the top of the sky."

Galigo (Buginese mythology)