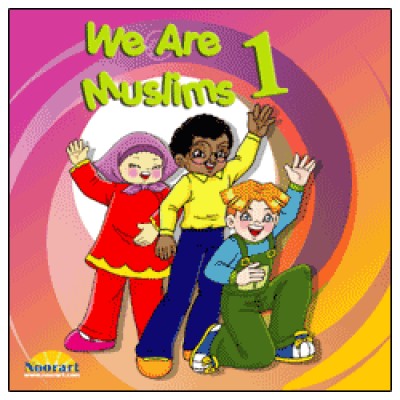 We Are Muslims 1 (Audio CD)
Buy now for

$13.95

We ship worldwide. Bulk and academic discounts available -- contact us for pricing.


Ships within 3 business days.




The best-selling tape for little Muslims worldwide! You'll be amazed how quickly your little ones will know the basics of Islam when they are set to these catchy tunes and popular Nursery Rhymes. You'll find yourself singing along! Written and produced by a professional musician and sung by real Muslim kids! 13 songs including: God Is Great (Lyrics) The Creator (Lyrics) Little Star (Lyrics) Stand Up for Islam (Lyrics) Holy Qur'an (Lyrics) Say Shahada (Lyrics) Wudu (Lyrics) Five Pillars (Lyrics) The Messenger (Lyrics) Muhammad(s) (Lyrics) Hajj (Lyrics) Love Allah (Lyrics) Allah is Everywhere (Lyrics)




Product ID: 504047 UPC: 807341222234

Categories: Kids, Religious Studies, Religious Studies > Islam
Supporting language: Arabic
Platforms/media types: Audio CD
Specifications: Dimensions: (5" x 6") First Publishing Date: 7/1/1997 Current Publishing Date: 7/1/2012 ISBN-10: ISBN-13: Pages: Remarks: Format: Audio CD Other Formats Current Edition: Run Time: 30 minutes Shipping weight: .19375 pounds Code: 807341222234

Voice: Noor Saadeh Publisher: Noorart, Inc. Theme: Belief ('Aqeedah) and Afterlife Language: English Ages: 4 - 8 Years Sample lyrics: We Are Muslims 1 - ALLAH IS EVERYWHERE (Lyrics) Allah is Truth. Allah is One. He has no mom, no dad, no son. He's always there. He has no end. On this you surely can depend. Allah is here. Allah is there. At any time, He's everywhere. There is no need to fret or fear Because Allah is always near.