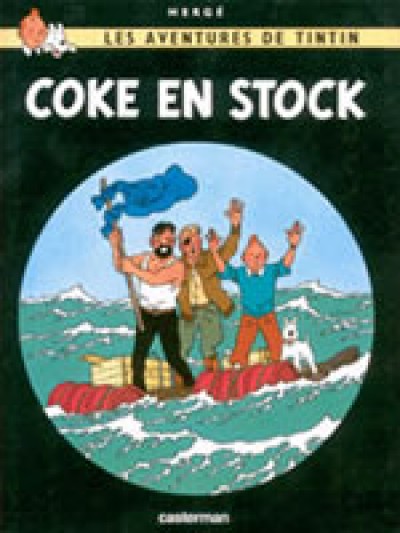 Tintin - Coke en stock (The Red Sea Sharks) in French Vol. 19
Buy now for

$24.95


We ship worldwide. Bulk and academic discounts available -- contact us for pricing.


Ships in 3 - 5 business days.




After a movie, Tintin and Haddock meet by chance General Alcazar. He drops his wallet and they look for him to return it. While trying to find him, they discover that he is buying weapons illegally. In addition, Emir Ben Kalish Ezab, who is facing political trouble in his country, sends his son Abdallah to Marlikspike. As they can't support him, Tintin and Haddock decide to go to Khemed to help the emir. They find him and he explains the situation to them: Bab El Ehr is financed by the Marquis di Gorgonzola, a rich ship-owner who provides him with weapons and planes. While trying to leave the country, Tintin and Haddock are shipwrecked and rescued by di Gorgonzola's yacht, a mysterious character which is in fact Rastapopoulos. They are transferred on another cargo liner with Allan as captain. They succeed in taking control of it and discover that Rastapopoulos is devoted to slavetrading. Rastapopoulos' ship is then hailed but Rastapopoulos succeeds once again in fleeing.