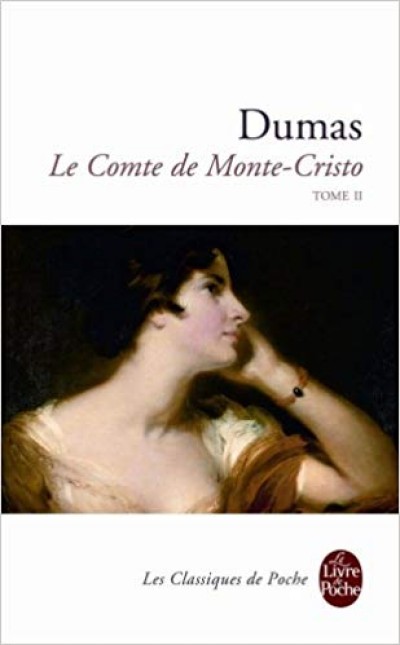 The Count of Monte Cristo - Le Comte de Monte Cristo, Tome 2 in French
Buy now for

$21.50


We ship worldwide. Bulk and academic discounts available -- contact us for pricing.


Ships within 3 business days.




Le Comte de Monte Cristo, Tome 2 (French Edition) (French) 0th Edition by Alexandre Dumas (Author), A. Dumas

La maison était triste parce qu'elle avait des remords ; elle avait des remords parce qu'elle cachait un crime. "Oh ! qui dit que c'est un crime ? reprit Villefort, tentant un dernier effort. - Comment ! un enfant enterré vivant dans un jardin, ce n'est pas un crime ? s'écria Monte-Cristo. Comment appelez-vous donc cette action-là, monsieur le procureur du roi ? - Mais qui dit qu'il a été enterré vivant ? - Pourquoi l'enterrer là, s'il était mort ? Ce jardin n'a jamais été un cimetière. - Que fait-on aux infanticides dans ce pays-ci ? demanda naïvement le major Cavalcanti. - Oh ! mon Dieu ! on leur coupe tout bonnement le cou, répondit Danglars. - Ah ! on leur coupe le cou, fit Cavalcanti. - Je le crois... N'est-ce pas, monsieur de Villefort ? demanda Monte-Cristo. - Oui, monsieur le comte", répondit celui-ci avec un accent qui n'avait plus rien d'humain




Product ID: 505475 ISBN-10: 225309806X

A French reader for intermediate through advanced studentsLe Comte de Monte-Cristo (Dumas) is a thrilling story of Edmond Dantes that remains as fascinating to today's students as it was to 19th-century French readers. This reader is softcover, 6' x 9', and 144 pages in length.