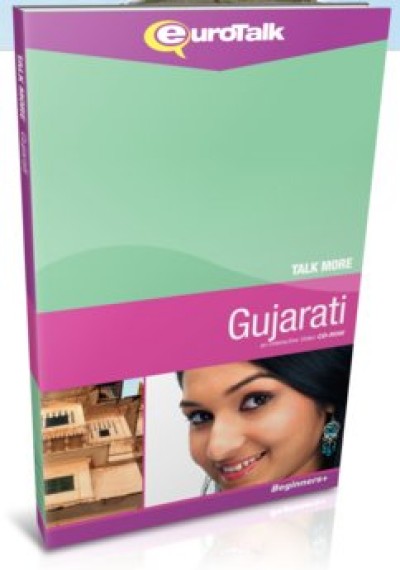 Talk More! Gujarati
Buy now for

$34.95

(regularly $45.00)


We ship worldwide. Bulk and academic discounts available -- contact us for pricing.


Ships in 3 - 5 business days.




THIS program teaches basic conversational phrases with structures that can be adapted to fit different situations. It also tackles one of the main challenges in learning a foreign language: building the confidence to speak it. Talk More's recording function allows you to compare your accent with that of a native speaker. Perfect for building a learner's spoken confidence.
If you know some basic Gujarati, but you don't think you could handle a full conversation, Talk More will get you talking. Because it's aimed at recent beginners, everything you hear will be clearly spoken at a speed that you can easily keep up with.




Product ID: 503443 ISBN-13: 9781846068553 ISBN-10: 184606855X

Category: Learn
Supporting language: Gujarati
Platforms/media types: Mac, Windows

What will I learn? In this program you'll start putting together complete sentences, as opposed to learning individual bits of vocabulary. We've selected a range of phrases you commonly need abroad, including many that you might find essential: for example, "I'd like to pay by credit card", "My camera has been stolen", and "Where is the pharmacy?" Topics cover greetings, shops and restaurants, getting around, hotels, phone calls, emergencies, leisure and the basic vocabulary of business and technology.
Watch and learn! See and hear how to speak Gujarati by watching video footage of native speakers. Build confidence on a computer. Before testing your new speaking skills in the real world, record yourself, then play back to compare your pronunciation with that of a native speaker. (Note that we don't use electronic voice analysis: the human ear is usually much more accurate.) Play interactive games. The comprehension quiz prompts you to react to real life situations, while a challenging recording quiz tests your knowledge and pronunciation. You earn points for every game you play. High scorers can go on to win bronze, silver and gold awards, which you can print out as a record of achievement. You can learn on the move. Carry on learning in the airport lounge or on the ferry. Just print out the phrasebook sheets included in the program and take them with you.