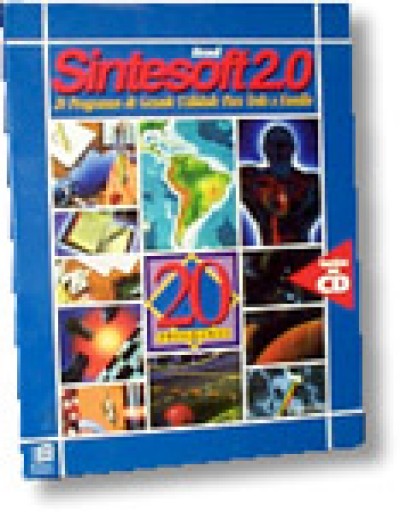 Sintesoft 2.0 Latinoamericano
Buy now for

$4.95

(regularly $9.95)

We ship worldwide. Bulk and academic discounts available -- contact us for pricing.


In Stock. Ships within 2 business days.




Sintesoft presenta una gran variedad de programas de multiples aplicaciones desde el hogar y el colegio, hasta programas de consulta de gran nivel academico. Entre ellos se encuentran los siguientes; Un extenso Atlas Latinoamericano, como tambien segmentos similares del Sistema Solar, la Anatomia y muchos otros mas. El concepto con el que fue concebido, facilita el conocimiento de una manera amena y didactica. Su realizacion incluye Audio, Video e Imagen -Multimedia- el cual agradara a grandes y chicos.




Categories: Encyclopedia, Software - Windows
Supporting language: Spanish
Platforms/media types: Windows, CD-Rom
Specifications: Windows 3.1 or higher, 386 or higher 4 MB RAM, VGA 256 color display at least 2 MB of hard disk space., Sound Card, CD-ROM drive

Kannada Tutor
Sample Screens - Actual Program has Sound and Video

Los MercadoLideres son aquellos miembros de la Comunidad que por su trayectoria, seriedad y continuidad, MercadoLibre los distingue con medallas especiales. Puedes verificar que este usuario es MercadoLíder porque tiene la medalla distintiva al lado de su apodo.