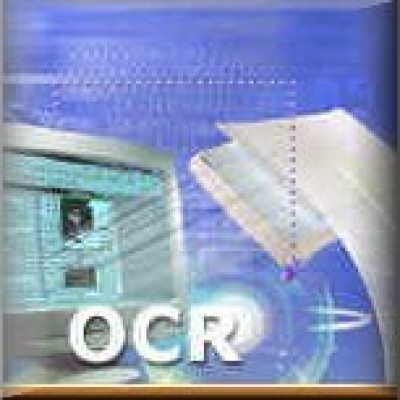 Sakhr OCR - Gold Edition for Arabic
Buy now for

$1416.95

(regularly $1999.95)

We ship worldwide. Bulk and academic discounts available -- contact us for pricing.


Ships in 5 - 7 business days.




Sakhr OCR is widely considered to be the best product available for Arabic and other middle eastern script languages. This product is for Arabic only with add-on for other languages sold separately.

Features
Sakhr OCR converts scans of Arabic printed documents or handwriting into digital text. Sakhr is rated #1 in recognizing clean copy Arabic text, with an output accuracy of 99%. Sakhr is the leading OCR provider for the U.S., Europe, and Middle East security and business needs.
Ranked #1

U.S. government evaluators assess Sakhr as the best available Arabic OCR. In addition to industry-best accuracy for clean copy, Sakhr also provides solutions for degraded scanned documents and carbon-copy typewritten Arabic documents.
Advantages

Sakhr OCR recognizes scanned Arabic text or handwriting, while taking into account the various peculiarities of Arabic fonts and characteristics of the Arabic language.

* 99.8% accuracy for high-quality documents
* 96% accuracy for low-quality documents
* Supports Arabic, Farsi, Pashto, Jawi, and Urdu
* Auto-detects translation language
* Supports bilingual documents


Features

* Available standalone SDK, or integrated with document management systems
* User-friendly output editor (WYSIWYG)
* Robust zoning with individual settings
* Multithreaded with concurrent recognition sessions


How does it work?
Sakhr?s Automatic Reader is the outcome of Sakhr ongoing research in the fields of Arabic Natural Language Processing and Character Recognition technologies. Sakhr?s Automatic Reader pioneers the OCR programs in Arabic language. OCR stands for Optical Character Recognition. When a text document is scanned, the computer recognizes this text as a graphical image. The user cannot manipulate, search, or edit the image text in its image format. An OCR program reads this scanned text, recognizes it, and then converts the figures and characters into editable text pieces.




Category: OCR
Supporting language: Arabic
Platforms/media types: Windows
Specifications: Supported on Windows XP and later versions of Windows through Windows Vista and Windows-7 (Includes a dongle)


Handwriting Recognition Sakhr is a leader in Arabic handwriting recognition, online and offline. Sakhr's online intelligent character recognition (ICR) recognizes Arabic cursive handwritten input through a normal pen with 85% word accuracy. Sakhr ICR runs on any Tablet PC using Windows XP. It can also be integrated with other handheld devices such as Palm, Pocket PC and other smartphones. Sakhr's offline recognition technology is available for recognizing specific data fields on defined forms.

Sakhr?s Automatic Reader ? Sakhr OCR ? transforms scanned images into a grid of millions of dots, optically recognizes the characters found in them and ultimately converts them into text. The complex nature of the Arabic language is evident in the cursives of the text, character overlapping, various character shapes, diacritics and the variety of calligraphic Arabic fonts that exist. As a result, these specific Arabic language complexities present major technical challenges in the Arabic OCR industry. The Automatic Reader, backed by Sakhr?s extensive experience in Arabic Natural Language Processing (NLP)technologies, addresses these challenges effectively, thus providing Arabic users with an award-winning and high quality OCR solution. Great features are offered within Sakhr?s Automatic Reader package regarding accuracy enhancement, employing NLP tools, supporting PDF, all new famous image formats, and other script languages that have similar shapes to Arabic such as Farsi, Urdu, Pashto and Jawi.

KEY FEATURES

Performance and Accuracy

* 800 characters+ per second on PIII-based and later computers.
* Up to 99% accuracy in recognizing Arabic books, newspapers, etc...
* Windows XP and later (Arabic Enabled).

Recognition Engines

* Supports Arabic, English, French and 16 other languages * Supports other script languages: Farsi, Jawi, Pashto and Urdo (Available optionally in the extra language pack.)
* Recognizes bilingual documents: Arabic/English, Farsi/English and Arabic/French
* Supports both OMNI & Learning technologies to obtain higher accuracy in different fonts

Supported Formats

* Deals with all image formats (.bmp, .tiff, .pcx, etc.)
* Saves the output text in different formats such as .txt, .rtf, and .html
* Supports PDF formats

Supported Scanners

* Supports Twain, ISIS and KOFAX protocols
* Works with any type of scanners
* Supports simplex and duplex scanners

UNIQUE FEATURES

* Recognizes the diacritics in Arabic images
* Opens multiple documents at the same time
* Recognizes tables in scanned images
* Supports ill-formed tables
* Recognizes underlined words
* Recognizes broken and stickled characters
* Detects automatically style for fonts (Regular or Bold)
* Uses Arabic linguistic rules with recognition (Artificial Intelligence)
* Supports non-rectangular frames
* Supports color documents
* Groups recognition attributes into pre-defined types of source documents

Powerful Imaging Tools
Automatic and manual image rotation and fixing

OTHER IMPORTANT FEATURES * Provides program interface in both Arabic and English. * Includes bilingual spellchecker. * Supports both automatic and manual framing modes. * Sends OCR results by e-mail.