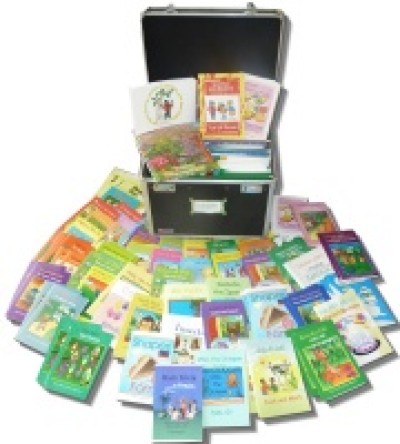 Portable Library for Haitian Creole Children Books (Grades K to 2)
Buy now for

$1095.00

(regularly $1200.00)


We ship worldwide. Bulk and academic discounts available -- contact us for pricing.


Ships in 3 - 5 business days.




A library in a rolling box containing approximately 100 or more books (well over 50 different titles) for kintergarden through beginning elementary . Can be easily carried or wheeled from classroom to classroom. Ideal for mini-libraries or reference collection. It is used in Haiti in schools without a specific room (or building) used as library. We have a wide selection of books to choose from.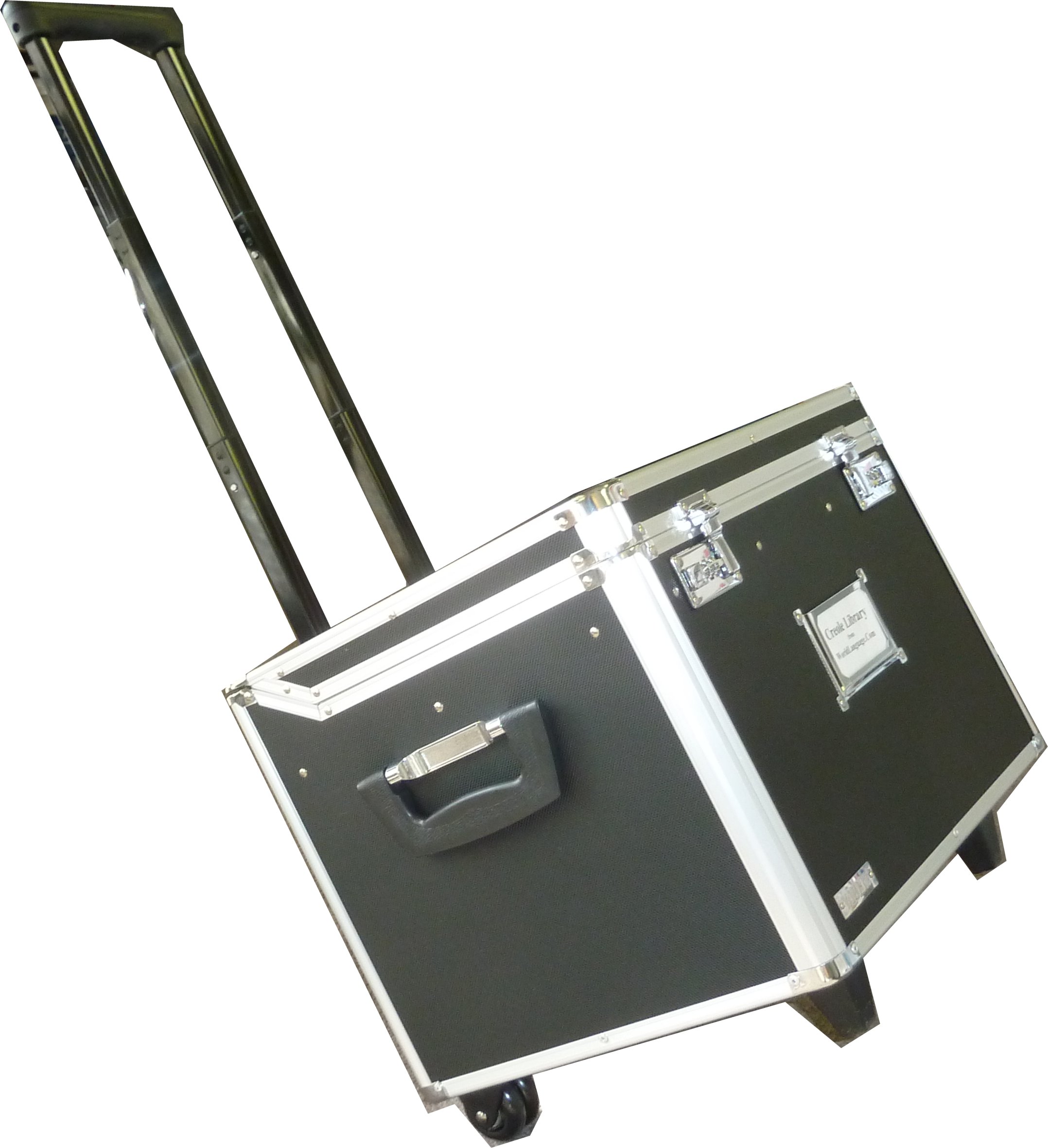 Approximately 54 individual titles / approx 100 total books List of titles (subject to availability) include:
Description ID# Quantity
Aezop Fables Eng, Span & Creole 503270 1
Andy the ant Anndi, Foumi 501556 1
Apricot, Green Purple Eng/Creole 503231 2
Augustus and Smile 503174 1
Beside Miss Spider Eng/Creole 503236 3
Big and Small Eng/Creole 503223 3
Brown Goat/ Eng Creo 503265 1
Colors, Koulé 503181 3
Day and Night / Eng/Creole 503239 3
Discovery / dekouvet 503216 1
Ella the Elk / Elan, Ela 501557 1
Five Senses / Eng/Creole 502182 2
Go / Ale Eng/Creole 503153 1
I prefer broccoli / Eng/Creo 503212 1
I prefer Fruit / Mwen Pito Fwi 503215 1
I Prefer Mango / bilingual 503213 1
I Prefer to Drink Milk - Eng/Creo 503212 1
I Took the Moon for a Walk 503173 1
Insects / Ensèk in English Creole 503189 2
Inside and Outside / Eng/Creole 503237 2
Isabelle The Iguana / Igwan, Izabe 501555 1
Jack and Mark / Jak ak Mak 503217 1
Keeping up with Cheetah 503172 1
Lilit's Tail / Bout Ke Lilit Eng/Creole 503227 3
Listen Listen, Koute Koute 503264 1
Little Ducks/ English & Creole 503266 3
Little Monkey's Body / Eng/Cre 503224 3
Makso - Visit Farm Eng/Creole 503274 1
Makso's (Marco's) Birthday / 503218 1
Meme's Glasses 503219 1
Mr. Frog is Full Eng/Creole 503232 3
My Busy Day / English Creole 501560 1
My First Eng-Haitian Illustrated Dict 500731 1
My Mother Loves Me in Eng/Creole 503271 3
Ollie, the Octopus 501558 1
Opposite English & Haitian-Creole 503267 1
PAZAPA Basic Skills Eng-Creole 503268 1
Shapes / Fom 502832 3
Ten Parrots / Dis Jako Eng/Creole 503234 3
The Bear's week Eng/Creole 503226 3
The Bull's Treasure/Creole only 503230 3
The Lion Cub / Eng/Creole 503272 1
Mosquito Caught Cold Eng/Creole 503225 3
The Party / Fèt La 503220 3
The Purple ButterflyEng/Creole 503240 3
The School's Turtle 503229 1
The Selfish Frog Eng/Creole 503247 3
Wedding RoseHibiscus Eng/Creole 503233 3
Three Snail Sisters Eng/Creole 503235 3
Tropical Fruits (my favorite) 501550 3
Uncle Bill the Umbrella Bird 501559 1
Vocabulary DevelopEng/Creole 503269 1
Weather & Seasons Eng/Creole 501554 1
Yellow, Blue and Red/ Eng/Creole 503238 3