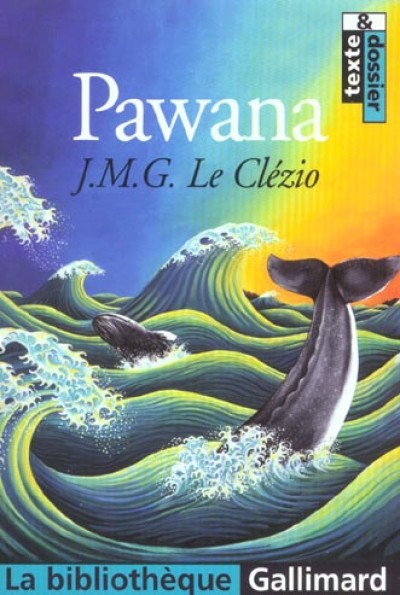 Pawana by Jean-Marie Gustave Le Clézio
Buy now for

$12.95

(regularly $14.95)

We ship worldwide. Bulk and academic discounts available -- contact us for pricing.


In Stock. Ships within 2 business days.




Pawana by Jean-Marie Gustave Le Clézio

Avant, il y avait l'eau laiteuse qui reflétait le ciel, le souffle rauque des baleines, leur immense dos noir glissant à la surface de la mer. Avant, John, natif de Nantucket, montait sur le Léonore, commandé par le capitaine Charles Melville Scammon. L'un avait un désir de mer qui lui faisait les yeux brillants. L'autre espérait trouver l'endroit, encore secret, où se rassemblaient les cétacés. Depuis cette découverte, les " pawana " sont prises au piège, la nature est souillée et les hommes ont vieilli. Leurs souvenirs sont dans ce livre. L'accompagnement pédagogique étudie la construction narrative du roman et particulièrement son incipit. Le thème de la baleine, florissant dans la littérature (depuis la Bible jusqu'à Luis Sepulveda), permet un travail sur l'intertextualité. La portée éthique de Pawana rend sensibles les enjeux écologiques et la défense des minorités. Roman (XXe siècle) recommandé pour la classe de sixième. Texte intégral.




Product ID: 504915 ISBN-10: 2070428427

Category: Literature
Supporting language: French
Platforms/media types: Printed Matter
Specifications: ISBN10: 2070428427
ISBN13: 9782070428427
Author: Jean-Marie Gustave Le Clézio
Length: 127 pages
Format: Mass Market Paperback
Publisher: Gallimard
Publish Date: April 23, 2003
Language: French



Awaité Pawana! On whaling ships, those words mean Whales ahead. For Captain Melville Scammon, this means money. Since he discovered that secluded cove where the giant gray whales come to raise their calves, the captain has found fame and fortune. For the whales, this has meant death. Was the captain right in exterminating the whales? Based on a true story, this novel is about nature and the unequal fight between man and animals. Captain Scammon did exist and after whaling for many years, realized he was making a huge mistake by killing the whales. He then spent the rest of his life trying to save them.