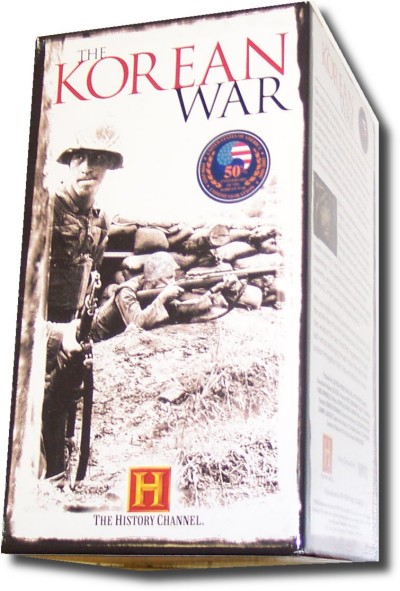 Korean War, Complete Set,The
Buy now for

$49.95

(regularly $79.95)

We ship worldwide. Bulk and academic discounts available -- contact us for pricing.


Ships in 3 - 5 business days.




The Names of its battlegrounds are seared into the American consciousness. Pork Chop Hill. The Iron Triangle. Heartbreak Ridge. Its toll on American forces would equal the losses of Vietnam. Before an uneasy truce, it would claim more than 2,000,000 military and civilian lives. But even now, as more than half a century has past, this deeply signigicant, brutally dramtic conflict remains one of the least examined episodes in the history of modern warfare. Now, this comprehensive series explores the origins, conduct, military strategies and political implications of this pivotal struggle in unprecedented detail.Rare archival film footage combined with a remarkably diverse group of on-camera Korean War veterans create a stirring, front-line perspective. These eye-witness experiences, from breathtaking heroics to some of the war's darkest moments, bring to life the extraordinary impack of what it meant to be a G.I. in the trenches of this grueling conflict. With key insights offered by prominent writers and historians, this is the untold story of the first full-scale clash of the Cold War. A clash that would set the rules of East/West engagements for the next half-century and bringing the world closer to the edge of globalnuclear Armageddon than it has ever before been revealed.




Product ID: 21012 UPC: 733961424546 ISBN-10: 0767020588

Complete Four-Volume Set. Approx. 50 minutes each.