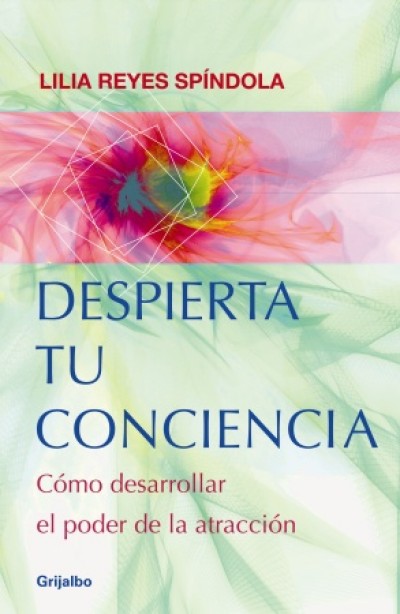 Despierta tu conciencia / Wake Up Your Conscience (PB)
Buy now for

$14.95

We ship worldwide. Bulk and academic discounts available -- contact us for pricing.


Ships in approximately 10 business days.




ABOUT THIS BOOK

Si día a día te propones lograr una afirmación positiva en tus actos, no dudes que muy pronto serás un ser humano que ha alcanzado un nivel de autoconciencia que regará felicidad en el mundo.

Tomando como base la técnica esencial de El Secreto, que es "La ley de la atracción", Lilia Reyes Spíndola ha concebido un método eficaz, claro y fácil de seguir para conseguir un propósito fundamental: llegar al estado superior de conciencia, en el cual es posible dejar atrás el egoísmo. Para ello se vale de la técnica tan de moda en los libros inspiracionales: el pensamiento positivo, el cual queda más claro en este ejemplo: "Al alcanzar el nivel de conciencia, ya no nos preocupamos por ver qué clase de mundo le vamos a dejar a nuestros hijos; más bien nos esforzamos por dejar otra clase de hijos al mundo".

Reyes Spíndola nos dice que el "poder de la Atracción" tiene una energía irresistible y reside en nuestro interior, que opera naturalmente y sin gran esfuerzo cuando uno está consciente que lo posee y le comienza a dar fuerza. Podemos atraer hacia nosotros todo lo que deseamos, sin seducir, ni batallar. Esta energía no depende de cómo te ves físicamente, sino que la atracción que resulta irresistible es aquella que se mueve conscientemente desde la mente, con un sentimiento de seguridad en ti mismo. Esto quiere decir que debemos constantemente estar observando lo que estamos pensando, pues esto será lo que vamos a atraer a nuestra vida. Si pensamos en salud, en abundancia, y felicidad, esto será lo que experimentaremos. Así mismo si pensamos en enfermedad, carencia, y tristeza, esto será lo que sufriremos.

La autora nos dice que hay cuatro estados en el ser humano: 1) de sueño: estado pasivo sin iniciativa y donde rigen los hábitos. 2) activo: estado en el que vivimos la mayoría, creyendo ser conscientes sin serlo. 3) autoconciencia: atención de los actos internos y externos, en el que ya se está despierto. De aquí en adelante la vida de quien sigue el método, cambia. 4) conciencia: nivel ideal al que todos aspiramos pero que sólo los Maestros (según ella: Gandhi, Osho, Frankl, etc.) alcanzan. Para hacer realidad al menos los tres primeros estados, Reyes Spíndola da al lector reflexiones, parábolas y, sobre todo, AFIRMACIONES (pensamientos positivos) que se tendrán que trabajar día con día. Al cumplir varias AFIRMACIONES se estará "aprobando" un nivel. Para ello da al lector unos cuestionarios que servirán de verificador para el lector.

184 pages




Product ID: 500117 ISBN-13: 9780307391940

Positive thoughts are the path to positive realities. Learn how to take your dreams and desires and turn them into reachable goals using the strategies meticulously laid out by Spindola. Learn the tangible secrets behind The Secret and begin to apply them in your everyday life. Your unconscious dreams can be brought out into the conscious world to benefit your life and your family.