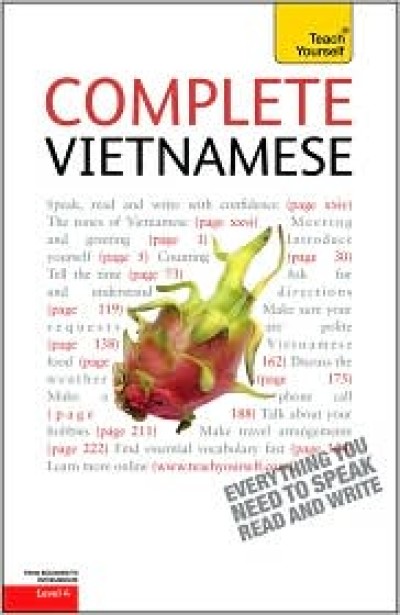 Complete Vietnamese: A Teach Yourself Guide
Buy now for

$28.00
We ship worldwide. Bulk and academic discounts available -- contact us for pricing.
Ships in 3 - 5 business days.
It's easy to teach yourself Vietnamese!
Complete Vietnamese: A Teach Yourself Guide provides you with a clear and comprehensive approach to Vietnamese, so you can progress quickly from the basics to understanding, speaking, and writing [] with confidence. Within each of the 18 thematic chapters, important language structures are introduced through life-like dialogues.You'll learn grammar in a gradual manner so you won't be overwhelmed by this tricky subject. Exercises accompany the texts and reinforce learning in listening, speaking, reading, and writing. This program also features current cultural information boxes that reflect recent changes in society.
Table of contents
Introduction/Pronunciation/I am very pleased to meet you/You are a secretary, arenít you?/Is Vietnamese difficult?/Do you want to see a photograph of my family?/What day is it tomorrow?/Excuse me, whatís the time?/Do you want to buy anything else?/Do you still work in the hotel?/Are you sure this is the way to the History museum?/Can I see the house?/Do you have a temperature?/Do you know a good restaurant?/Have you seen the weather forecast yet?/Do you want to leave a message?/How long does it take for a letter to get to England?/I hate classical music/Can I fly to Vietnam via Hong Kong?/Do you know the highest mountain in Vietnam?/Revision lesson/Translations of dialogues/Translations of selected texts/Taking it further/Key to the exercises/Vietnamese-English vocabulary/English-Vietnamese vocabulary



Product ID: 502985 ISBN-13: 9780071737333
Date July 12, 2010
Format Paperback, 304 pages