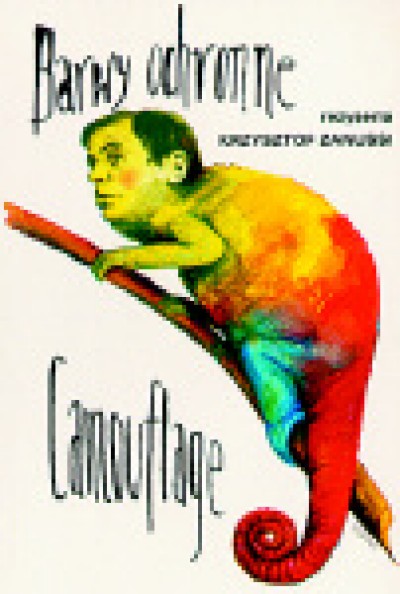 Camouflage (Barwy Ochronne)
Buy now for

$34.95

We ship worldwide. Bulk and academic discounts available -- contact us for pricing.


Ships within 3 business days.




Zanussi's sixth film, set in an intellectual milieu, tackles the theme of survival in the rat race, and the extent to which one should bend one's principles. Jakub, the past master at survival, assumes the necessary camouflage: "Survive and you win; perish and you're proved wrong." He engages his colleague, the younger Jaroslaw, in a game which ends in desolation and stalemate. With Zbigniew Zapasiewicz and Piotr Garlicki. Polish with English subtitles.

Studencki oboz jezykoznawczy. Kierownikiem obozu jest mlody asystent Jaroslaw Kruszynski, ktory traktuje uczestnikow na zasadzie calkowitego partnerstwa, sprawiedliwie i obiektywnie. Dopuszcza do konkursu spoZniona prace badawcza z Torunia, mimo iz zostal uprzedzony o niecheci prorektora do tego osrodka naukowego. Powstaja pierwsze konflikty. Jaroslaw nie potrafi wyjasnic studentom absencji kolegow z Torunia. Wyrecza go docent Jakub Szelestowski, ucinajac brutalnie wszelkie dyskusje na ten temat. Trwa konkurs prac. Rozprawa torunskiego studenta Raczyka zostala entuzjastycznie przyjeta przez sluchaczy i chlodno skwitowana przez uczelnianych pedagogow. Jaroslaw jest rozczarowany konformizmem kadry akademickiej i woli spedzac czas z mlodszymi kolegami. Szczegolna sympatie okazuje angielskiej stypendystce Nelly. Do ich zblizenia jednak nie dochodzi. Jaroslaw zostaje sekretarzem jury i udaje mu sie wywalczyc wyroznienie dla Raczyka. Ale glowna nagrode otrzymuje praca mierna i konwencjonalna. Przybywa prorektor z zona i dzieckiem. Spokojnie znosi fakt wyroznienia pracy z Torunia. Sarkastyczny docent Jakub charakteryzuje Jaroslawowi prorektora jako oszusta, ktorego rozprawa habilitacyjna jest rzekomo zwyklym plagiatem. Narasta napiecie. Jaroslaw chce sprawdzic rewelacje docenta, ktory zrecznie wycofuje sie z zarzutu. Uroczystosc wreczenia nagrod zakloca pijany Raczyk, ktory gryzie rektora w ucho. Ten zada usuniecia go z obozu. Jaroslaw probuje mediacji, bez skutku. Prorektor domaga sie wezwania milicji. Jakub szydzi z Jarka i jego szlachetnosci. Przedstawia nowa wersje habilitacji rektora - zmuszony, sam mu ja napisal. W nocy na spacerze Jakub celowo pokazuje Jaroslawowi Nelly oddajaca sie jednemu ze studentow. Ten uderza docenta, ktory pada bez ruchu. Przez chwile wydaje sie, ze go zabil, ale to kolejny zart Jakuba. Probuje go topic, ale w ostatniej chwili przychodzi otrzeZwienie. Zostawia docenta i odchodzi. Mokry, zmarzniety Jakub uswiadamia sobie moralna nicosc i wewnetrzna pustke przegranego czlowieka. Jeden z wazniejszych filmow "kina moralnego niepokoju". Porusza problem konformizmu polskiej inteligencji. W srodowiskach naukowych sukces odnosza ludzie cyniczni i pozbawieni skrupulow. Sa zawsze gotowi isc na kompromis z wladza. System ukladow i koterii uniemozliwia rozwoj indywidualnosci.

By Krzysztof Zanussi. 1977, color. 106 mins. English Subtitles.