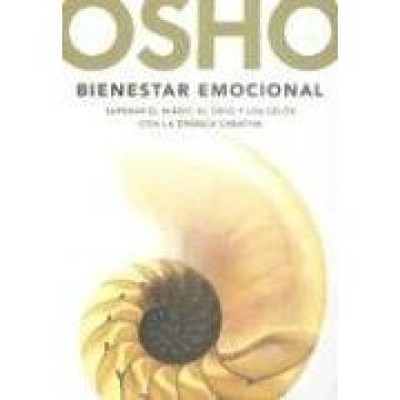 Bienestar Emocional / Emotional Well-being
Buy now for

$17.95

We ship worldwide. Bulk and academic discounts available -- contact us for pricing.


Ships in 5 - 7 business days.




How do we reconcile our need to express our emotions with our desire to portect others? Far too ofter we find ourselves trapped in this delimma of expression versus repression. We fear that by expressing our true feeling, we will hurt and alienate those close to us. But by repressing our emotions- even in the benevolent guise of "self- control"- we only risk hurting ourselves. Osho, one of the most provocative and inspiring spiritual teachers of our time, provides here a practical and comprehensive approach to dealing with this conflict effectively. Incorporating new, never-before-published material, Emotional Wellness leads us to understand the roots of our emotions, to react to situations in a way that can teach us more about ourselces and others, and to respond to life's inevitable ups and downs with far greater confidence and equilibrium.