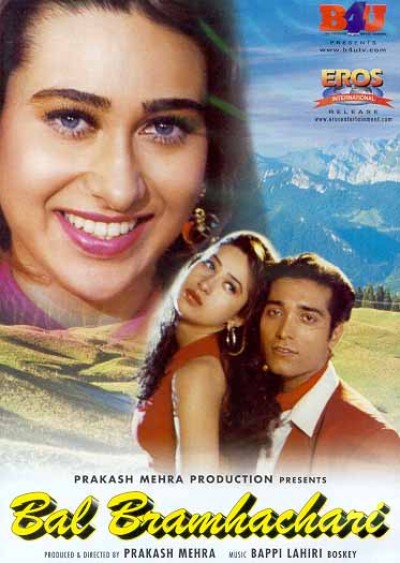 Bal Brahmachari
Buy now for

$19.95

We ship worldwide. Bulk and academic discounts available -- contact us for pricing.


Ships in 5 - 7 business days.






Thakur Raghuveer Singh and his wife are childless with no hope of begetting a child. He donates a big plot of land to fulfil his friend Professor Vijay Thripatis dream to build an ideal college. Moved by Thakur's Longing to bear a child and their benovalence the professor and his wife ask him to adopt their soon to be born child. The donation of the plot of land enrages Bhujbal Choudary as his plans of building a factory there was foiled besides his anti social activity of running a college which churns out students with fake diplomas and degrees would also hamper. He therefore arranges to have the professor and his wife to be killed on the day the foundation is being laid for the college.

While the professor is killed his wife escapes and gives birth to a son in an old Hanuman temple. The preist hands over the child to Thakurs as per the dying ,mothers request. The Thakurs who were planning to adopt their munim Balak Ram's Child decide to adopt both the children. Balak Ram who has an evil eye on the Thakur's property time and again tries to put an end to Professor Vijay Thripati's son who has been named Mahavir alias Pawan in Vain. Time passes and Balak Ram's son Balbir are unaware about their real parentage. Both are students in the college run by Bhujbal Chowdary. Bhujbal's sons Ranjeet and Vikram are also a part of their father's criminal activities. Pawan unlike Balbir shy's away from the fairer sex and flees at the very mention of girls. Asha the college principals daughter is head over heels in love with Pawan. Her love brings about a metamorphosis in Pawan's life. Eventually he falls in love with Asha and decides to tie the knot. He also comes to know of his father's dream. Bhujbal is furious and vows to wipe out the entire family of the Thakur's.