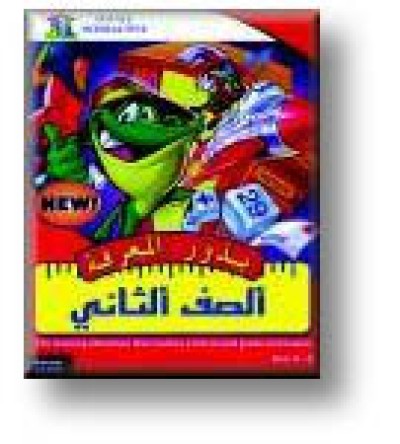 Arabic JumpStart - 2nd. Grade (Age 6-8)
Buy now for

$19.95

(regularly $38.95)

We ship worldwide. Bulk and academic discounts available -- contact us for pricing.
In Stock. Ships within 2 business days.
This item is all in Arabic.
The adventure begins when the school day ends! Follow CJ the frog and his sidekick Edison on a journey through 22 interactive adventures. Solve puzzles, learning writing composition, higher math, science, basic grammar, U.S. geography, music and more! Meet Calaveras Jumping Frog, or "CJ" for short. He's got a wacky wit and an excellent leaping ability--great for bounding away from alligators, ice bugs and sharks. Together with Edison, his snappy firefly friend, CJ helps you master the exciting challenges of JumpStart 2nd Grade. The adventure starts in a creaky elevator hidden in the schoolhouse wall. Join CJ and Edison on a journey to their secret clubhouse. To succeed, you'll have to solve the many riddles and brain twisters "sent in" by ever- inquisitive pen pals from all over the country. Forge subterranean rivers! Conquer the challenge of the Ice Cavern! Crack the code of the mysterious Bone Vault! Blast off to defend the solar system! The adventure is yours. The JumpStart system simplifies how to choose the best educational software. By taking what children learn in the classroom and organizing it by the school year, real grade-based learning is reinforced in every award-winning JumpStart product. Multiple subjects are covered in an amazing variety of games. With 22 interactive modules, JumpStart 2nd Grade has three times the number of activities in most educational programs.



Categories: Kids, Learn, Learn > Children's, Software - Mac, Software - Windows
Supporting language:
Arabic
Platforms/media types: Mac, Windows, Windows 95/98, CD-Rom
Specifications:
Windows 95/Windows 3.1 or 3.11
486 DX33 computer or higher
Doble-speed CD-ROM Drive
8 MB RAM
3 MB available on hard drive
SVGA 256-color graphic adapter
MPC-compatible sound card
Mouse Macintosh

68040 or Power PC processor
Double-speed CD-ROM Drive
8MB RAM
256 color graphic capability
13" or larger color monitor
Macintosh System 7.1 or higher
Kids Learn:
Writing
Basic
Grammar
Complex Vowels
Nouns, Verbs and Adjectives
Consonant Blends
Geography
"Carry Over" Addition
"Borrow" Subtraction
Simple Multiplication
Musical Scale
Social Sciences
Solar System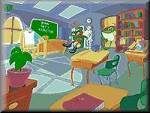 Adventures Ahead
Journey through a fantastic world of impending pitfalls and test your knowledge. Correct answers, reveal hidden passages, cryptic languages and secret surprises.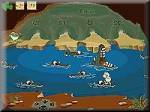 Two Ways to Play
Either jump at once them indirectly by answering riddles sent from pen pals. Learn U.S. geography while collecting over 180 animated postcards and stamps.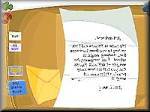 Continuous Challenge
The program monitors performance and adjusts the difficulty levels automatically. Children stay challenged as levels always match their abilities. This JumpStart innovation tracks up to 99 children.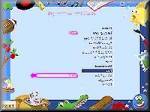 Score With Numbers
Learn to "carry over" and "borrow" as the home team heroes add and subtract yards on the football field.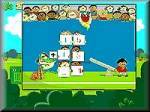 Save Our Universe
Use your knowledge of the Solar System to defend it from invading aliens in this fast-paced blaster game.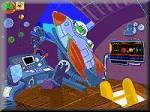 Make it Easier or Harder
Customize the difficulty level in each activity.
Unlock Secrets
Add, subtract and find missing vowels to unbolt the eight locks of the Bone Vault and discover the mystery within.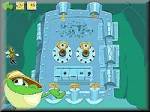 Rock `n Roll
Learn the musical scale by following the patterns of dancing crickets. Six different sounds include hot guitar riffs, spooky vibrations and twinkling piano tones.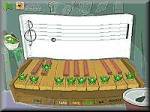 Making Change
Learn real-life money skills to help CJ play 16 classic and educational tunes in the Jukebox.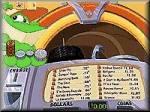 Escape The Shark
Race the shark in this underwater contest for the correct answer. Find numbers and equations that are odd, even, greater than, equal to and less than.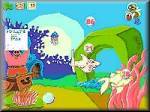 Ice Cavern Math
Freeze creepy critters as they skitter across icy tables of addition, subtraction and multiplication. Catch them all and journey to a pirate ship frozen in the ice below.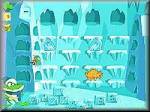 Protect the Planet
Develop a keen understanding of spatial relationships using bent pipes and chutes to deliver trash for recycling.