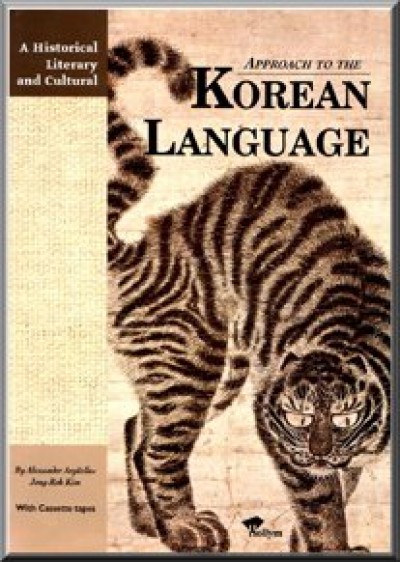 Approach to the Korean Language - Historical, Literary, and Cultural
Buy now for

$59.95

We ship worldwide. Bulk and academic discounts available -- contact us for pricing.


Ships in 5 - 7 business days.




Approach to the Korean Language: Historical, Literary, and Cultural was written in an attempt to fill the need for a scholarly method for learning to speak, to understand, and--above all--to read Korean. While daily conversational ability is not ignored, this book, as the title indicates, is primarily concerned with presenting the language in its cultural context. This introductory volume presupposes no knowledge of the language.

After pronunciation and writing systems (both the Korean alphabet and the use of Chinese characters) are introduced, grammar is systematically presented and drilled through lessons whose text passages concern Korean history and cultural traditions. An answer key to the exercises is provided so that students who purchase the accompanying cassettes can us this method to study Korean on their own. Further intermediate and advanced volumes using the same method and containing texts taken from Korean folktales, legends, historical writings, and literature are in preparation. Students who work through the entire series can expect to attain a deep and fundamental understanding of the structure of the Korean language. Written by Alexander Arguelles & Jong-Rok Kim




Product ID: 104427 ISBN-10: 1565911806

Category: Learn
Supporting language: English
Applicable country: Korea (South)
Platforms/media types: Audio Cassette, Printed Matter
Specifications: 184mm x 258mm (318 pages with 10 b/w photos). softcover.

About the authors Alexander Argiielles obtained his B.A. from Columbia University and his M.A. and Ph.D. from the University of Chicago. He was a post-doctoral research fellow at the Berlin Program for Advanced German and European Scholarship. He is currently and assistant professor at Handong University. Jong-Rok Kim obtained his B.A., M.A., and Ph.D. at Kyungpook National University in Taegu, the Republic of Korea (South Korea), where he majored in Korean language and literature.