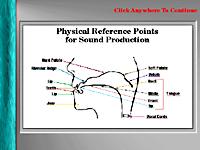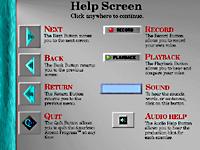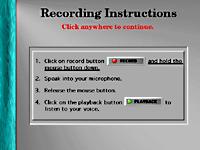 Reviews:
"I have absolutely no hesitation in recommending "The American Accent Program". Students from our Intensive English Program,. as well as some other campus programs, have responded very favorably to the AAP in our new Noyes Language Lab."
Samuel Vann, Lecturer, I.E.P., Cornell University
"The American Accent Program, an ESL pronunciation tutor on interactive multimedia CD-ROM, is one of the best programs in my experience of publishing numerous software reviews. This program, comprising modules for vowels, consonants, and intonation, offers highly effective training in "standard" American "English pronunciation."
Technical Communication Magazine, Reviewed by C.J. Wallia, Ph.D.
"I am very pleased to confirm that Berlitz regularly uses instructional material developed by the Ford Language Institute either in specialized programs concentrating exclusively on pronunciation remediation or as a component of more comprehensive curricula in English as a second language."
"We have found the Ford Language Institute's American Accent Program a well designed package founded on principles widely accepted by academic linguists and yet readily amenable to the practical needs of students who lack a specialist's knowledge of phonology."
Bernabe Francis Feria, M.A. (Oxon), Ph.D., National Pedagogical Director, Berlitz International