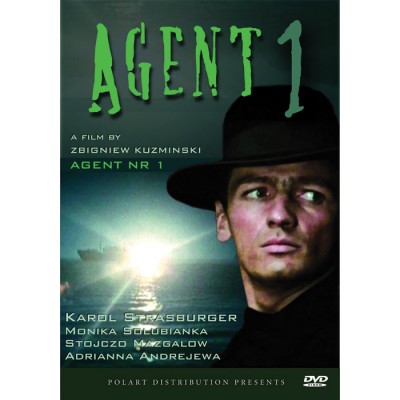 Agent #1 (DVD)
Buy now for

$44.95


We ship worldwide. Bulk and academic discounts available -- contact us for pricing.


Ships in 3 - 5 business days.




The adventures of real-life Polish spy and war hero Jerzy Szajnowicz-Iwanow are brought to the big screen in this gripping action drama from renowned screenwriter Aleksander Scibor-Rylski (Man of Iron) and director Zbigniew Kuzminski (On the Banks of the Niemen). One of the few films to chronicle the history of Polish soldiers fighting in WWII, Agent #1 follows the trail of Szajnowicz-Iwanow in German-occupied Greece.

Film opowiada o zyciu slynnego agenta, Jerzego Szajnowicza-Iwanowa. Ten czlowiek, kt=ry spedzal sen z oczu Niemc=w urodzil sie w Polsce, w polsko-rosyjskiej rodzinie. Jako kilkuletni chlopiec wyjechal wraz z matka do Grecji. Biegle opanowal kilka jezyk=w. Studiowal na zachodnich uczelniach. Kiedy wybuch la wojna chcial walczyc w polskim wojsku. Nie przyjeto go jednak do niego. Zaciagnal sie wiec do wywiadu brytyjskiego. Po przeszkoleniu wr=cil do Grecji, gdzie przeprowadzil wiele akcji dywersyjnych. Byl odwazny, nie bal sie ryzyka. Przytwierdzal miny do okretow niemieckich, przekazywal wywiadowi angielskiemu wiele waznych informacji na temat wroga. Za jego glowe Niemcy wyznaczyli nagrode. Mimo, ze dwukrotnie zostal zlapany udawalo mu sie uciec. Do pewnego czasu ....




Directed by Zbigniew Kuzminski. 1972, Color, 97 mins. In Polish with English Subtitles.