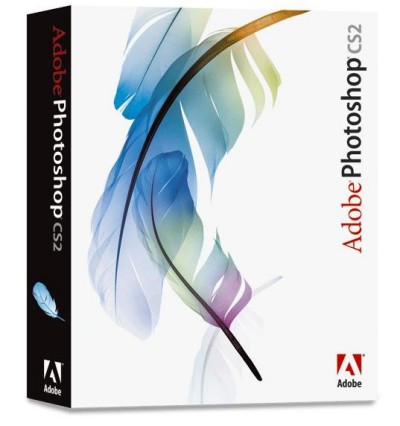 Adobe PhotoShop CS2 ME V. 9.0 (Arabic and Hebrew)
Buy now for

$1499.00


We ship worldwide. Bulk and academic discounts available -- contact us for pricing.


* * * This item is a SPECIAL ORDER and may not be canceled, is non-refundable, and must be prepaid. Click for more details. * * *




Ships in 3 - 5 business days.




Adobe Photoshop CS2 software, the professional image-editing standard and leader of the Photoshop digital imaging line, delivers more of what you crave. Groundbreaking creative tools help you achieve extraordinary results. Unprecedented adaptability lets you custom-fit Photoshop to the way you work. And with more efficient editing, processing, and file handling, there's no slowing you down.

Adobe Photoshop CS2 offers a full support of Middle Eastern languages, in addition to the regular features of Photoshop CS2 for Roman languages.




Categories: Dictionary, Graphics/Drawing
Supporting languages: Arabic, Czech, Greek (Modern), Hebrew, Hungarian, Polish, Russian, Turkish
Platforms/media types: Windows XP, Windows 2000, Mac OS X
Specifications: Windows

Intel® Xeon™, Xeon Dual, Intel Centrino™, or Pentium® III or 4 processor
Microsoft® Windows® 2000 with Service Pack 4, or Windows XP with Service Pack 1 or 2
320MB of RAM (384MB recommended)
650MB of available hard-disk space
1,024x768 monitor resolution with 16-bit video card
CD-ROM drive
Internet or phone connection required for product activation

Macintosh

PowerPC® G3, G4, or G5 processor
Mac OS X v.10.2.8 through v.10.4 (10.3.4 through 10.4 recommended)
320MB of RAM (384MB recommended)
750MB of available hard-disk space
1,024x768 monitor resolution with 16-bit video card
CD-ROM drive
Internet or phone connection required for product activation

Middle Eastern Features

Enhanced features for Middle Eastern Users Adobe Photoshop CS2 is an enhanced version of Adobe Photoshop CS, with improved support for Arabic and Hebrew.

Text Settings Photoshop comes with special settings for typing and laying out Arabic or Hebrew text, such as:

Possibility to use Arabic, Farsi or Hindi digits
Use kashidas for letter spacing and full justification
Set vowels /diacritics positioning
Ligature option
Justify text in three possible ways to get the results you want (Standard, Arabic, Naskh)

Additional Fonts Photoshop supports most fonts shipped with the OS as well as a large number of third party fonts widely used by graphic designers in the Middle Eastern regions. Photoshop installs additional fonts that facilitate your work in Middle Eastern languages (WinSoft Pro, Adobe Arabic and Adobe Hebrew in four styles: Regular, Italic, Bold and Bold Italic).

Bi-directional Text flow In Photoshop, the notion of right-to-left behaviour applies to several objects: Paragraph and Character. You can easily mix Right-to-Left and Left-to-Right Words and Paragraphs in a document. Dictionary and Hyphenation ModulePhotoshop comes with a comprehensive dictionary for Arabic allowing you to spell check Arabic text with a choice of rules, like Strict Aleef Hamza, Strict Final Yaa, both or none. Photoshop comes with a Dictionary and Hyphenation Module for Hebrew.

Find / Replace You can search for and change specific occurrences of Middle Eastern text. Photoshop includes a "Ignore Accent" option. When checked, the user can search for a string of text whether it contains some accents or not.

Save for Web Special encodings have been added to allow this option to work with Middle Eastern languages.

Contact Sheet II / Picture Gallery / Smart Quotes / SWF Export These options have been adapted to work correctly with Middle Eastern languages.