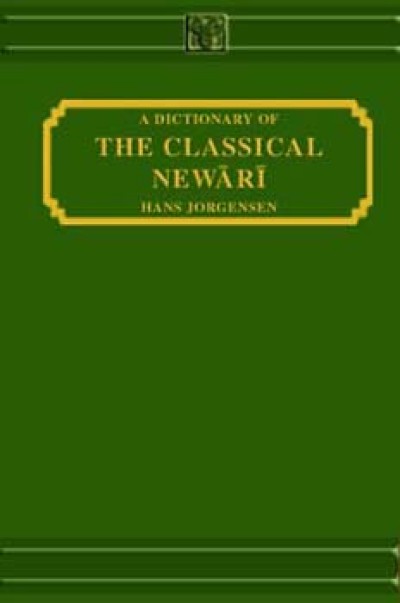 A Dictionary of Classical Newari by Jorgensen, H. (Hardcover)
Buy now for

$24.95

(regularly $29.95)

We ship worldwide. Bulk and academic discounts available -- contact us for pricing.


In Stock. Ships within 2 business days.




Newari - A Dictionary of Classical Newari by Jorgensen, H.
Newari to English only.




Product ID: 101922 ISBN-10: 8120604660

Category: Dictionary
Supporting language: Newari
Platforms/media types: Printed Matter
Specifications: 178p, (Reprint 1936 edn.) 1989, 1995 22cm,

Notes on Newari from Wikipedia: Nepal Bhasa, also known as Newah Bhaye and Newari) is one of the major languages of Nepal, and is also spoken in India, particularly in Sikkim. Nepal Bhasa is the mother tongue of about 3% of the people in Nepal (see the list of languages of Nepal). It is one of roughly five hundred Sino-Tibetan languages, and belongs to the Tibeto-Burman branch of this family. It is spoken mainly by the Newars, who chiefly inhabit the towns of the Kathmandu Valley. Although Nepal Bhasa is classified as a Sino-Tibetan language, it has been greatly influenced by the Indo-Aryan languages.