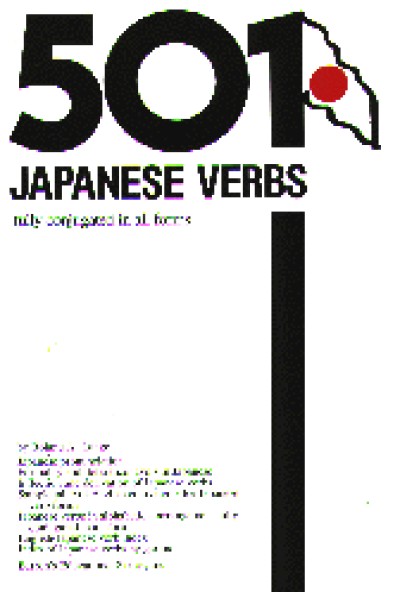 501 Japanese Verbs: Fully Conjugated in All the Forms - 2nd Ed. (Paperback)
Buy now for

$15.95

(regularly $16.95)
We ship worldwide. Bulk and academic discounts available -- contact us for pricing.
Ships in approximately 8 business days.
Roland A. Lange
The most commonly used Japanese verbs are presented with English translations, one to a page, completely conjugated, and transliterated into the Roman alphabet. A special section fully explains all details of Japanese pronunciation. For quick and easy reference, there is an alphabetical English-to-Japanese verb index, as well as a second index that lists Japanese verbs by their gerund form. New in this edition are hundreds of examples of verbs used in sentences, complete with English translation. There are also quizzes and drills in verb usage with answers and explanations. Language students are introduced to formality and deference levels that are part of correct Japanese verb usage. This book makes an excellent supplement to a main textbook in any introductory Japanese language course.
Paperback, approx. 540 pp., 6" x 9"



Product ID: 38006 ISBN-13: 9780764102851 ISBN-10: 0764102850